Meet the powerful women who help us achieve our mission…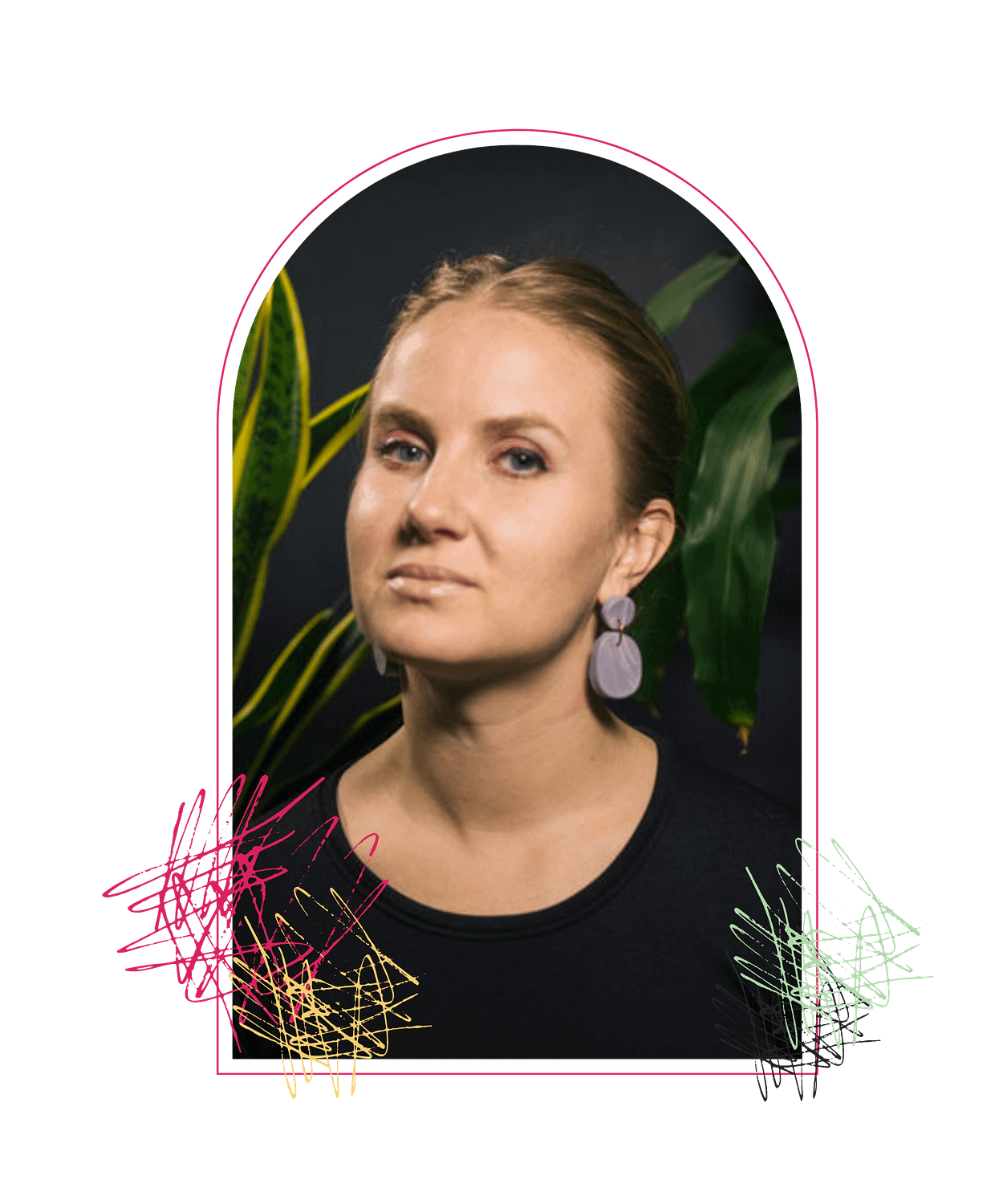 Kim is a a Senior Designer at Alpha Graphics. She serves on the board of Bmore Empowered and AIGA Baltimore as Education Director. She is a 2017 Open Society Institute (OSI) alum and a 2020 Young Cultural Innovator (YCI) Fellow of the Salzburg Global Forum.  She holds an MFA in Community Arts from the Maryland Institute College of Art (MICA).
In her free time she watches lots of reality television for "research" and most importantly, she dances as often as possible.
Tina Paul is an experienced C-IAYT Yoga Therapist known for her welcoming, gentle, and adaptive approach to mental health and wellness through Yoga Therapy. She is a graduate of Maryland University of Integrative Health's first cohort of the first Yoga Therapy Master of Science program in the US and a member of the International Association of Yoga Therapists as C-IAYT and ERYT-500 with Yoga Alliance. Tina currently work with cancer patients and their caregivers at Memorial Sloan Kettering Cancer Center. She also teaches yoga courses at the Pratt Institute, Maryland University of Integrative Health, and NYU.
Aneka is a wife and mother of 3 boys along with being the CEO of WATT Business Solutions. Aneka holds her Bachelors and Masters degree and experience in various industries within accounting to include corporate, state and federal government.
Aneka started a Non-profit, WATTKIDS whose mission is to educate children about the basics of money and  financial literacy while teaching them how to wealth build.
Shena (SAM) Smith is a published Designer, Style Professional, and Creative Director and is widely known as the daring Soul behind the Style and the Heart crafting your Healing Hardwear™️. She serves as an Art & Fashion educator for the community and a designer and curator of unique luxuries for the New Vintage by Sam brand. Sam has created thousands of pieces to date and pours her heart and soul into every single design and prides herself on building a culture of confident believers and creators through various mediums.
Alanah Nichole Davis is a mother, essay & columnist, cultural worker, social designer, and philanthropist from The Bronx, NY based in Baltimore MD. Davis earned her Master of Arts in Social Design at Maryland Institute College of Art in 21' and is affectionately referred to as Baltimore's Godmother for her ability to foster, support, love, and build everything she touches. Davis is a Leslie King Hammond Graduate Fellow a 2020 Maryland Delaware and DC Press Association awardee and a 2021 recipient of the Fred Lazarus Leadership for Social Change award.
Her written witticisms surrounding love, race, womanhood, and being a human have gone viral online in perfect millennial fashion and are also in print to match her old soul.
Ziyadah Shamsiddeen has spent more than twenty years working as a natural hairstylist. Early in her career, she was inspired by the transformations she provided for her clients and opened her first salon, Aneu in Atlanta, Georgia. It was voted best for natural hair by Creative Loafing Magazine three years in a row. Ziyadah was blessed to find more success when she returned home to Baltimore, working alongside some of the top natural hair stylists in the industry. Since April, she has opened More Tresses Salon in Towson, Maryland and a second location in metro Atlanta. It is her mission to provide healthy haircare, use the best products and techniques, and provide a superb customer experience. Ziyadah is also a Community Leader for the Crown Campaign – a nationwide legislative effort to end hair discrimination against people of color.
Shymaine Davis serves as an innovative Director of the Greater Baltimore Urban League's Raymond V. Haysbert Center for Entrepreneurship. She is responsible for curating and conducting workshops, seminars, and individual counseling and mentoring for the development of entrepreneurs in Baltimore City. Some of her most distinguished projects were assisting with the building acquisition of Langston Hughes Business Community Resource Center serving the Park Heights community, as well as the opening of the Dr. Angela Y. Davis Leadership Academy for over-aged middle school students in Baltimore City. She works with a host of organizations in assisting with financial management, establishing systems/policies, and strategizing growth through microlending and small business loans, grants and contracts.
Amina Naru, E-RYT, YACEP, Co-Executive Director of the Yoga Service Council, is the owner of Posh Yoga in Wilmington, Delaware, and works as a yoga instructor, workshop facilitator, and YSC Best Practices project manager. Her professional expertise is in the field of yoga service for communities, juvenile detention centers and adult prisons. She is the first black woman to implement curriculum-based yoga and mindfulness programs for juvenile detention centers in the state of Delaware.
Destinii C. Williams is a fierce young black woman, multidisciplinary writer, author, editor, full-figured model, video personality, administrative professional, and mother. Much of her work broadly displays the true meaning of "creating the life you want to live" while also expressing some true narratives of the woman's experience. She currently serves as the Assistant Director of Constituent Engagement at Johns Hopkins University School of Education.